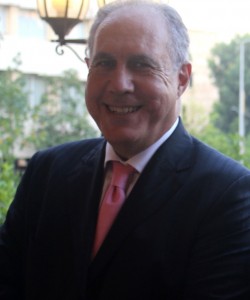 Founder, Zahi E. Abou-Mansour, obtained his undergraduate degree in Civil Engineering from Iowa State University (1978) and a Master degree in Civil Engineering from the University of California, Davis (1979).  Zahi was a visionary with global reach, having firmly established his business in the Middle East while maintaining his European and North American networks. Along with his partner Nabil Z. Abou Jaoudé, he built the firm on the foundation of delivering beyond expectations, building partnerships in the community, and continuously cultivating and maintaining client relationships grounded in sound judgment and valuable service. Zahi and Nabil clearly communicated their vision to their employees, clients and community, establishing the building blocks for R&C's present success.
Since its inception in 1989, R&C firm has consistently adapted to a changing world in order to rise and meet its challenges: R&C expanded and served diverse markets, both in scope and geographically, addressed changing conditions and demands, and raised the quality of its products to meet higher client expectations. By bringing together human and material resources, our firm has successfully taken on cross-border opportunities in the MENA region. We established partnerships and joint ventures with complementary firms to share resources, combine efforts and capitalize on best practices to gain a competitive advantage.
Today, R&C is managed by Zahi's son, Karl Abou Mansour, holder of Masters of Science In Construction Management (New York University) and a Bachelor of Commerce (McGill University). Proud of our past, we now look towards the future, bright with opportunities, to create properties of enduring value.